Our team of spine surgeons at Eminent Medical Center are highly-trained and board-certified specialists. Our team understands the complexity of the spine and the many conditions or diseases arising from orthopedic or neurological situations that require surgery and that cannot be treated with conservative methods.
Spine Surgery in Richardson, TX
Back and neck pain are some of the most common ailments that Americans suffer from on a daily basis, right next to headaches. Most of the time, back and neck pain is minor and stress-related, and can resolve itself without any medical treatment.
But as we get older, back and neck pain often becomes a constant problem, rather than an occasional one. Once doctors run through all nonsurgical forms of pain management – such as pain medications, hot and cold therapy, physical therapy, and spinal injections – they may finally suggest spine surgery to fix the problem at hand.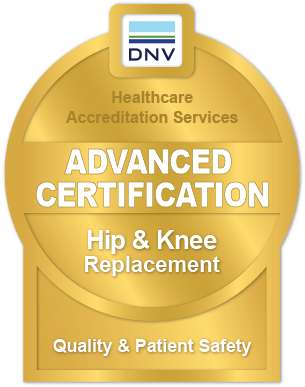 Spine surgery is a big deal, even if the surgeon uses minimally invasive techniques. It's natural to want to go to a state-of-the-art hospital with the best physicians who use the latest technology. Eminent Medical Center in Richardson, TX is a hospital that fits this description.
Our spine surgery center is equipped with the most advanced technology and experienced surgeons so that you can have the most comfortable and healing experience possible.
Call 469-910-8800 to learn more about our spine surgery center and the procedures that we offer.
Medical Conditions That Require Spine Surgery
Just because you have back pain, does not mean that you need surgical intervention in order to recover. Spine surgery is considered a "last resort" medical treatment for patients who have tried everything else – pain medications, physical therapy, injections, hot and cold therapy, etc. – and whose pain is still unmanageable.
Patients with the following back and neck conditions may require spine surgery:
How Do You Know When You Need Spine Surgery?
As previously stated, just because you have neck or back pain, doesn't automatically mean you need surgical treatment.
As with any other ache or ailment, you should visit your primary care doctor so they can run a few basic tests and perform a physical examination.
From there, they may recommend pain management methods such as NSAIDs, physical therapy, and hot and cold therapy. If the painful symptoms continue even with these treatments, the primary care doctor will likely refer you to a local spine doctor.
Your spine doctor may run more tests and scans, such as X-rays, to determine the source of your pain. Once they have diagnosed the problem, they may attempt more nonsurgical treatment, such as spinal injections, to manage the painful symptoms.
If all treatments up to this point have been ineffective and the patient's symptoms are greatly impacting their quality of life, health, mobility, and daily functioning, spine surgery becomes the next best option.

Types of Spine Surgeries That We Offer
Eminent Medical Center is a state-of-the-art spine surgery center in Richardson, Texas. We offer a variety of surgical procedures that can successfully treat spinal conditions such as herniated discs, spinal stenosis, disc degeneration, spinal tumors, and more.
Eminent Medical Center strives for the highest quality healthcare and is measured by the satisfaction of our patients overall experience.
Douglas Russell
2023-08-31
I just had my second knee replacement surgery within 12 months (Dr. Berry is awesome!) and both were done at Eminent Center. The entire staff is friendly and caring from the time you walk in until the time you leave! Big kudos to the nursing staff. From surgery prep to the operating room to recovery they really have great attitudes. Thanks so much to my floor nurses. They are fantastic!!! Great experience overall!!!
I been here 4 times for my procedures. The best and friendliest staffs a patient can ever ask for!! Keep up the good work!! Thank you!
Ranthony Texada
2023-08-25
The team made sure they communicated with me very well. I knew everything I had to do every inch of detail, the facility was great, and the surgery went great. The instructions and follow up was outstanding.
EVERYONE was superb here- from the minute you walk in the door to the minute you leave! Attentive care for my recent surgery- made the process go smoothly
The staff was amazing during my surgery! Friendly, professional, and caring through my entire experience. As an RN myself it was refreshing to have such a great experience with quality staff! Thank you to all the nurses and staff that cared for me! I highly recommend using this facility!
The place Is clean with a very friendyatavvy
Eddie Williams
2023-07-24
The staff was great. My wait time was minimal. Very nice facility. I would recommend them to anyone needing day surgery such as I did. Thank you Eminent Medical.
Chris Caldwell
2023-07-23
Absolutely the best to ever do it! So, kind and the sense of urgency and willing to make you feel comfortable was amazing, good job to the team and my family and I are greatly appreciative!!!
Brenda Filipek
2023-07-22
My care was amazing. The food was descent and the doctors went above and beyond to make sure surgery was successful.
The whole experience wasn't stressful at all. The staff was amazing.. from checking in to prepping for the surgery they were friendly and helpful. Also, the building is very nice and they even have a little Bistro right there for those that are waiting. Thank you for making things so easy!
Traditional Spine Surgery vs. Minimally Invasive Spine Surgery
Traditional spine surgery involves making a long incision in the back and exposing everything: the soft tissues, the vertebrae, and the nerves. Before our medical professionals had access to advanced technology, this was the only way to fully see and gain access to the spinal problem.
Open spinal surgeries result in a long and brutal recovery period, as well as the increased risk of complications. Minimally invasive surgery (MIS) techniques, on the other hand, involve small skin incisions, less pain, and a much faster recovery.
Minimally invasive surgery (MIS) has many benefits over traditional open surgery, especially for the spinal region. Just a few benefits of MIS procedures include:
A MIS approach also allows some patients to undergo outpatient surgery with local anesthesia. This means that most patients can go home afterwards instead of staying in the hospital for several days, as long as their vitals are stable of course.
Additionally, the use of local anesthesia can result in fewer complications and severe reactions to general anesthesia.
Schedule an Appointment at Eminent Medical Center Today
Eminent Medical Center is a state-of-the-art spine surgery center located in Richardson, TX. Our hospital is staffed with the most experienced, talented, and compassionate physicians who use the latest technology available to treat a variety of spinal conditions. Our goal is to not only provide our patients with the best medical care, but with the most comfortable experience as well. Call our Richardson spine center at 469-910-8800 to schedule an appointment today.