Orthopedic Surgery in Richardson, TX
Eminent Medical Center is your trusted destination for orthopedic surgery in Richardson, Texas. Our dedicated team of orthopaedic surgeons is committed to providing you with the highest quality care, ensuring that you regain your mobility and live a pain-free life.
Below, our team of orthopedic doctors break down what orthopedic surgery entails, the common types of procedures we offer, the medical conditions we can manage or treat, and the various aspects of the surgical process. Whether you're experiencing joint pain, fractures, or other musculoskeletal issues, Eminent Medical Center is here to help you on your journey to recovery. Call 469-910-8800 to schedule an appointment with us today.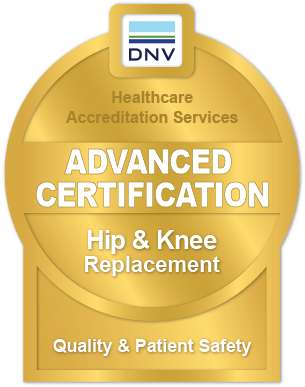 What is Orthopedic Surgery?
Orthopedic surgery is a medical specialty that focuses on the diagnosis and treatment of musculoskeletal conditions and injuries. Musculoskeletal disorders encompass a wide range of issues related to bones, joints, ligaments, tendons, muscles, and nerves. Orthopaedic surgeons are highly trained medical professionals who specialize in surgical and non-surgical interventions to improve the function and health of the musculoskeletal system.
The goal of orthopedic surgery is to alleviate pain, restore mobility, and enhance the overall quality of life for patients suffering from musculoskeletal problems. These procedures can range from minimally invasive arthroscopy to complex joint replacements, depending on the specific condition and individual patient needs.
Common Types of Orthopedic Surgery
Eminent Medical Center offers a comprehensive range of treatment options to address various musculoskeletal issues. Some of the common types of orthopaedic surgery we perform include:
Joint Replacement Surgery
Joint replacement surgery involves replacing damaged or deteriorated joints, such as the hip, knee, or shoulder, with artificial prosthetic components.
Hip replacements and knee replacements are often recommended for patients with severe arthritis or joint injuries that have not responded to conservative treatments, such as physical therapy and pain medication.
An arthroscopy is a minimally invasive procedure that uses a tiny camera (arthroscope) and small incisions to diagnose and treat joint conditions.
Minimally invasive procedures like this are commonly used for issues like torn ligaments, damaged cartilage, and inflamed synovial membranes.
Orthopedic surgeons at Eminent Medical Center perform spinal surgeries to address conditions like herniated discs, spinal stenosis, and degenerative disc disease.
These procedures aim to relieve pressure on the spinal cord or nerves and restore spinal stability.
When bones break due to accidents or trauma, our orthopaedic surgeons can perform fracture repair surgeries to realign and stabilize the fractured bones.
This helps in promoting proper healing and preventing long-term complications.
Tendon and Ligament Repair
Tendon and ligament injuries, such as torn rotator cuffs or ACL tears, may require surgical repair to restore function and stability to the affected joint or limb.
Orthopedic surgeons specializing in hand and wrist surgery can address conditions like carpal tunnel syndrome, trigger finger, and fractures of the hand and wrist bones.
Foot and ankle surgery is performed to treat conditions like bunions, plantar fasciitis, and Achilles tendon injuries, restoring normal function and relieving pain.
Medical Conditions That Orthopedic Surgeons Can Manage or Treat
Every single orthopaedic surgeon at Eminent Medical Center is equipped to manage and treat a wide range of medical conditions related to the musculoskeletal system. These conditions may include, but are not limited to:
Arthritis: Orthopedic surgeons can help manage and treat various forms of arthritis, including osteoarthritis, rheumatoid arthritis, and psoriatic arthritis, by providing pain relief and joint preservation or replacement options.
Sports Injuries: Athletes and active individuals often experience orthopedic injuries like torn ligaments (e.g. ACL or MCL), meniscus tears, and stress fractures. Orthopedic sports medicine can aid in repairing these injuries and restoring optimal function.
Degenerative Disc Disease: Degenerative disc disease can lead to chronic back pain and diminished mobility. Our orthopedic surgeons can perform procedures to address this condition, such as spinal fusion or disc replacement.
Herniated Discs: A herniated disc can cause compression of spinal nerves and result in pain, numbness, or weakness in the extremities. Surgery may be required to alleviate pressure on the nerves and provide relief, especially if non-surgical methods have been unsuccessful.
Carpal Tunnel Syndrome: Orthopedic surgeons can perform carpal tunnel release surgery to relieve the symptoms of carpal tunnel syndrome, a common condition characterized by wrist pain, tingling, and numbness.
Tendinitis and Bursitis: Tendinitis and bursitis often cause pain and inflammation in the tendons and bursae. Surgical interventions can be performed to alleviate these symptoms when conservative treatments fail.
Scoliosis: For patients with scoliosis, an unnatural curvature of the spine, orthopaedic surgery may be recommended to correct the spinal deformity and prevent further progression.
Rotator Cuff Tears: An orthopaedic surgeon can repair torn rotator cuffs, which are common shoulder injuries, to restore shoulder function and alleviate pain.
How Do I Know If I Need Orthopedic Surgery?
Determining whether you need orthopedic surgery is a collaborative process between you and your orthopedic specialist. Your journey typically begins with an initial consultation, during which your orthopaedic surgeon will perform a thorough evaluation of your medical history, symptoms, and physical examination. Additional diagnostic tests of your musculoskeletal injuries, such as X-rays, MRIs, or CT scans, may be ordered to provide a comprehensive assessment of your condition.
Signs that may indicate the need for orthopedic surgery include:
Your orthopedic surgeon will carefully consider all factors before recommending surgery. They will discuss the risks, benefits, and alternatives to surgery with you, allowing you to make an informed decision about your treatment plan.
Eminent Medical Center strives for the highest quality healthcare and is measured by the satisfaction of our patients overall experience.
Douglas Russell
2023-08-31
I just had my second knee replacement surgery within 12 months (Dr. Berry is awesome!) and both were done at Eminent Center. The entire staff is friendly and caring from the time you walk in until the time you leave! Big kudos to the nursing staff. From surgery prep to the operating room to recovery they really have great attitudes. Thanks so much to my floor nurses. They are fantastic!!! Great experience overall!!!
I been here 4 times for my procedures. The best and friendliest staffs a patient can ever ask for!! Keep up the good work!! Thank you!
Ranthony Texada
2023-08-25
The team made sure they communicated with me very well. I knew everything I had to do every inch of detail, the facility was great, and the surgery went great. The instructions and follow up was outstanding.
EVERYONE was superb here- from the minute you walk in the door to the minute you leave! Attentive care for my recent surgery- made the process go smoothly
The staff was amazing during my surgery! Friendly, professional, and caring through my entire experience. As an RN myself it was refreshing to have such a great experience with quality staff! Thank you to all the nurses and staff that cared for me! I highly recommend using this facility!
The place Is clean with a very friendyatavvy
Eddie Williams
2023-07-24
The staff was great. My wait time was minimal. Very nice facility. I would recommend them to anyone needing day surgery such as I did. Thank you Eminent Medical.
Chris Caldwell
2023-07-23
Absolutely the best to ever do it! So, kind and the sense of urgency and willing to make you feel comfortable was amazing, good job to the team and my family and I are greatly appreciative!!!
Brenda Filipek
2023-07-22
My care was amazing. The food was descent and the doctors went above and beyond to make sure surgery was successful.
The whole experience wasn't stressful at all. The staff was amazing.. from checking in to prepping for the surgery they were friendly and helpful. Also, the building is very nice and they even have a little Bistro right there for those that are waiting. Thank you for making things so easy!
What to Expect Before Orthopedic Surgery
Before undergoing orthopaedic surgery at Eminent Medical Center, you can expect a comprehensive pre-surgical preparation process to ensure the best possible outcome. Here's what to expect:
Eminent Medical Center is committed to ensuring that every patient is well-prepared for their orthopedic surgery. Our team will guide you through each step of the preoperative process.
What to Expect The Day of Your Orthopedic Surgery
On the day of your orthopedic surgery at Eminent Medical Center, you can expect a well-organized and supportive environment that prioritizes your comfort and safety. Here's what you can anticipate:
At Eminent Medical Center, our top priority is ensuring your safety and comfort throughout your surgical experience. Our dedicated team of orthopedic doctors are committed to delivering the highest standard of care.
What to Expect After Orthopedic Surgery
Recovery after orthopedic surgery is a crucial phase in your treatment journey, and Eminent Medical Center is dedicated to supporting you every step of the way. Here's what you can expect during the postoperative period:
Remember that each patient's recovery journey is unique, and the timeline for returning to normal activities may vary. Eminent Medical Center is here to support you throughout your recovery and provide the resources and expertise needed to optimize your outcome.
Benefits of Orthopedic Surgery
Orthopedic surgery offers numerous benefits for patients suffering from a variety of orthopedic conditions or injuries:
Pain relief
Improved mobility
Improved quality of life
Reduced risk of further damage and/or disability
The ability to live an active lifestyle without pain or restriction
Long-term results
Orthopedic Surgery Risks and Complications
While orthopedic surgery can provide significant benefits, it is essential to be aware of potential risks and complications as well, which can vary depending on the type of procedure. Some common risks associated with orthopedic surgery include:
Infection
Blood clots
Nerve damage
Long-term pain
Excessive bleeding
Noticeable scarring
Schedule an Appointment at Eminent Medical Center Today
If you are experiencing musculoskeletal pain, limited mobility, or have been diagnosed with a condition that may require orthopedic surgery, we invite you to schedule an appointment with Eminent Medical Center in Richardson, TX. Our experienced team of orthopedic specialists are dedicated to providing you with compassionate and expert care, tailored to your unique needs.
At Eminent Medical Center, our medical staff will prioritize your well-being and deliver the highest quality orthopedic sports medicine and surgical services in the Richardson, TX area. Contact us today at 469-910-8800 to schedule your consultation and take the first step toward a pain-free and active life.